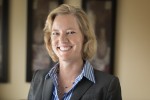 On January 12, 2021, Governor DeWine signed into law HB 352, known as the Employment Law Uniformity Act. This law makes important changes to Chapter 4112, Ohio's statute that outlaws employment discrimination. The new law makes several changes including shortening the time in which an employee can bring a workplace discrimination action from six years to two years; requiring workers to go through an administrative process before they can file a lawsuit; removing personal liability for managers and supervisors who discriminate against their employees; providing a defense to harassment claims for employers who can prove they took action to prevent and correct the harassment and changing the process for age discrimination claims. The effective date of the new law will be APRIL 13, 2021.
The Blog focuses on the important changes to the time limits for filing discrimination charges and lawsuits. The other parts of the new law will be discussed in a later post. Under the new law, the procedures and time limits will be the same for all types of employment discrimination cases. Supporters of the new law, including Ohio employers and their attorneys, argued that it would bring many of Ohio's employment discrimination laws in line with their federal counterparts, and make the system for bringing claims more predictable and consistent for both employers and employees. Whether that's true or not remains to be seen.
What is true is that workers who have been discriminated against at work have less time to file a case and are now required to go through an administrative process before they can bring a lawsuit. Starting on April 13, 2021, all discrimination claims must be filed within two years, rather than within the six-year limit that applies to most claims under current law. Under current law a worker can choose to file a workplace discrimination claim with either the Ohio Civil Rights Commission (OCRC) or in state court. When the new law takes over on April 13, 2021, workers will lose this choice and will be required to first file a charge with the OCRC before bringing a lawsuit.
These changes are especially notable for claims of age discrimination. Under current law, there are different ways a worker can bring a claim for age discrimination, with different time limits. The new law makes the process for age claims the same as it is for other types of discrimination such as race or gender. Starting April 13, all age claims will be subject to the same two-year time limit as all other discrimination claims.
Ohio workers need to know that if they think they have an issue of workplace discrimination this new law will change the time they have to bring a claim against their employer. For cases where a worker thinks they have been discriminated against because of their gender, race, or disability, for example, under the new law they will only have two years to bring the claim, not the six years allowed under current law. Failing to file within in the right time limits can mean a worker loses their claim. Any worker who thinks they may have a workplace discrimination claim should consult an attorney right away to make sure they can protect their rights. The employment attorneys at FMR are working hard to keep up to date on all the changes the new Ohio law will bring and are here to help.