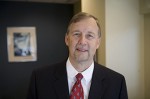 The U.S. Department of Justice announced on April 21, 2015 that it has intervened in three False Claim Act lawsuits and filed a consolidated Complaint against HCR Manorcare. The Complaint alleges that HCR Manorcare knowingly and routinely submitted false claims to Medicare and Tricare for rehabilitation therapy services that were not medically necessary.
HCR Manorcare is based in Toledo, Ohio. It is one of the nation's largest providers of short term post-acute and long term care. It operates approximately 281 skilled nursing facilities in 30 states, including seven facilities in the Greater Cincinnati area.
The DOJ's Complaint was filed in the U.S. District Court for the Eastern District of Virginia. The Complaint alleges that HCR Manorcare pressured its skilled nursing facilities' administrators and rehabilitation therapists to meet unrealistic financial goals. This resulted in billing for unnecessary services to residents.
According to the DOJ, HCR Manorcare set prospective billing goals designed to significantly increase revenues without regard to patients' actual clinical needs. And, it threatened to terminate its skilled nursing facility managers and therapists if they did not administer the additional treatments necessary to qualify for the highest Medicare payments. In addition, HCR Manorcare also allegedly kept patients in its facilities longer than medically necessary so they could increase its receipt of Medicare payments.
HCR Manorcare in response has argued that the DOJ made the decision to intervene in the civil lawsuit despite its full cooperation with the government's investigation. HCR Manorcare has stated the lawsuit is unjust and it will vigorously defend the company in court.
Follow this link for more information.