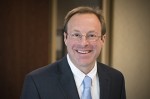 Monday Blog
Last week, Matthew Luke, a former employee of Al Jazeera America, filed a lawsuit in New York alleging retaliation for complaining of discriminatory conduct on the basis of gender and religion.  According to the lawsuit, Osman Mahmud, senior vice president of broadcast operations and technology, engaged in discriminatory conduct toward female employees, including terminating them without any legitimate reason, taking them off projects and excluding them from meetings, emails and other company communications directly related to their work.  He also allegedly made anti-Semitic comments.  At a December 2014 meeting, high ranking officials within the company discussed the fact that "they had no choice but to accept and deal with Mr. Mahmud's offensive and discriminatory conduct because he was so well connected within the company."  In February 2015 Luke began reporting to Mahmud and began receiving direction to remove work from female employees and take them off of email chains.  Luke complained to Diana Lee, executive vice president for human resources.  The company acknowledged that numerous other similar complaints had been made about Mahmud.  Just 10 days later Luke was terminated and told he did not fit into the company's culture.  After the lawsuit was filed early last week, the company abruptly announced that Lee and Dawn Bridges, executive vice president for communications, were leaving the company.  Sounds like they didn't fit in either.  For more information read this blog.
No Equal Pay At Farmers
Last week a class-action lawsuit was filed in Northern California on behalf of female attorneys against Farmers Insurance claiming it pays female attorneys significantly less than male attorneys for the same work.  According to the lawsuit, male attorneys are paid more, given higher profile work assignments, and more frequent pay raises and promotions.  Named Plaintiff Lynne Coates says she is being paid less than male attorneys with "decades less" experience.  She says one male attorney with similar experience is being paid nearly twice as much for the same work.  She also says that when she complained to her boss she was demoted to a paralegal position.  Read more here.