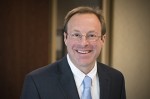 Monday Blog
The Sixth Circuit last week affirmed a jury verdict of over 1.5 million dollars in a sexual harassment and retaliation case against New Breed Logistics, a Tennessee supply-chain logistics company.

New Breed has a warehouse in Memphis, Tennessee where temporary employees mad
e up 80% of its workforce during the relevant time frame.  These temporary employees were not given the company handbook containing the company's sexual harassment policy.
James Calhoun, a New Breed Supervisor, sexually harassed three female temporary employees by regularly making sexual comments and sometimes making sexual contact with them, including pressing his "private parts" against them.  The three women and one male who witnessed the conduct complained to Calhoun and asked him to stop his behavior.  Calhoun told them he would not get in trouble and if anyone went to human resources to complain he would have them fired.  All four were then terminated in quick succession either directly by Calhoun or by someone else after Calhoun claimed there was a performance issue.

After a 7-day jury trial the jury found New Breed liable for sexual harassment and retaliation and awarded over 1.5 million dollars in compensatory and punitive damages and other monetary relief.  New Breed requested a new trial but that request was denied resulting in the appeal to the Sixth Circuit.

With respect to the retaliation claims, on appeal, New Breed argued that complaining only to the harassing supervisor and telling him to stop was not enough to constitute protected activity.  The Sixth Circuit had never addressed this issue before, but the Fifth Circuit had surprisingly found this argument persuasive when it addressed the question previously in 2004.  The Sixth Circuit found that oral complaints about harassment made to the harassing supervisor did constitute protected activity under Title VII.  It noted, "[i]mportantly, the language of the opposition clause does not specify to whom the protected activity must be directed."

With respect to the harassment claims, the Sixth Circuit found that New Breed could not avoid liability using the Faragher/Ellerth affirmative defense which allows an employer to avoid liability for harassment where it can show that it "exercised reasonable care to prevent and correct promptly any sexually harassing behavior," and the plaintiffs "unreasonably failed to take advantage of any preventative or corrective opportunities provided by the employer or to avoid harm otherwise."  The Court said this defense is simply not available where employees suffer a "tangible employment action" such as termination.  New Breed probably would have had a tough time proving the defense anyway in light of the fact that it failed to distribute its handbook containing the sexual harassment policy to temporary workers and because a call to the complaint hotline about Calhoun was not properly investigated.
The Court also left in tact the punitive damages award finding the evidence sufficient that the employer engaged in the conduct with malice or with reckless indifference to the federally protected rights of the plaintiffs.
The opinion is attached here.