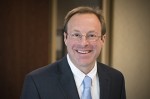 Monday Blog
Historic Settlement Of Transgender Bias Case

Lakeland Eye Clinic earlier this month agreed to settle the first ever Transgender bias lawsuit brought by the Equal Employment Opportunity Commission.  According to the lawsuit, Lakeland hired Brandi Branson when she was still presenting as a man.  After a few years of employment, she began dressing as a woman and was harassed and ultimately terminated.  To settle the case, Lakeland agreed to pay $150,000, adopt a policy prohibiting discrimination against transgender workers and provide anti-discrimination training to its employees.  Read more here.
Teachers Terminated For Relationship Despite County Ordinance And Church Policy
In Orange County, Florida, two female teachers at Aloma Early Childhood Learning Center, which is run by the Aloma Methodist Church, were terminated after a school administrator discovered they were in a relationship.  According to the two teachers, they were called into the school director's office and questioned.  They admitted to the relationship.  They were then told they were living in sin, they could no longer work there, and the only way they could keep their jobs was to repent and disavow their lifestyles.  The director tried to talk to the women separately to get them to repent.  Orange County has a human rights ordinance that makes it illegal to terminate employees based on sexual orientation.  In fact, the United Methodist Church has a policy on sexual orientation that calls for equal protection under the law for all gay citizens.  Find more information in this article.
Transgender Employee Ordered To Say His Choice To Act Male Was Not Compliant With Company Policy
Last week Tristan Broussard filed a lawsuit against First Tower Loan, a financial loan company based in Mississippi, alleging he was forced out after the company found out his driver's license identified him as female.  Broussard was hired in February 2013 as a sales representative.  In March the company noticed while processing his employment papers that he was listed as a female on his driver's license.  Broussard was questioned about it and told the company he was a transgender male.  Shortly after that, he was asked to sign a document in which he was to promise to dress as a female and stay in rooms with other female employees when traveling on business.  The document also said that his preference to act and dress as a male was not consistent with company policy.  Broussard refused to sign.  This article goes in to greater detail.