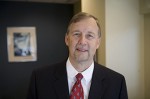 The Cleveland Plain Dealer reported on April 23, 2017 that Ohio's nursing home inspectors are seriously understaffed. The U.S. Centers of Medicare and Medicaid Services ("CMMS") regulates and monitors nursing homes in part by inspections. The purpose of these inspections is to assure that nursing homes are following the federal regulations that promote a safe environment for the nursing home residents.
In most states, CMMS hires the state's health department to inspect that state's nursing homes on behalf of CMMS. Likewise in Ohio, CMMS contracts with the Ohio Department of Health to conduct mandatory annual and complaint inspections, also known as surveys. The ODH hires and trains nursing home inspectors to conduct these inspections. But, since 2011, ODH has failed to meet the federal deadline for conducting annual inspections. The reason is serious understaffing of nursing home inspectors.
In Ohio, there are currently 153 nursing home inspectors who examine Ohio's 960 nursing homes and over 600 assisted-living facilities. But, many more are needed. The newspaper reported that Ohio's neighboring states Michigan, Kentucky, and Illinois have one inspector for every four nursing homes. Using the numbers above, Ohio has one inspector for every ten nursing home and assisted living facilities.
The recruitment and retention of qualified, experienced nursing home inspectors is difficult because of the low pay. These inspectors are nurses, dieticians, environmental health professionals, and social workers. The state's median entry level salary is $31,014. But, a registered nurse in Northeast Ohio can make $20,000 more in an entry-level position, according to interviews and statistics from Lorain Community College.
For more details, and to read this excellent report.