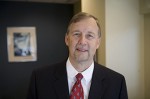 NY Attorney General Letitia James, a Democrat, released a report this past Thursday that criticized NY Governor Andrew Cuomo, also a Democrat, for grossly underreporting the New York state nursing home COVID-19 deaths by the thousands. A few hours after this report, NY state health officials added more than 3,800 nursing home resident deaths to their previous tally.
The nursing home owners and operators in this country had plenty of warning to prepare for the pandemic coming to the US. In late Feb. 2020, a Kirkland, WA long-term care facility reported many of its residents and staff had COVID-19 symptoms and the first US resident to die of COVID was a resident in its nursing home. This should have been an immediate wake-up call to all nursing home owners and operators throughout the country that a foreseeable pandemic was coming and they needed to prepare with more PPE, staffing, and infectious disease safeguards.
The standard model for the safe operation of a nursing home is prepare, assess, plan, implement, and monitor. If a nursing home correctly follows these steps then there is no negligence and no lawsuit.
But, many nursing home owners and operators in this country who grossly failed to protect their residents and their direct care employees from COVID-19 were wholly unprepared. They knew the pandemic was coming, but they did business as usual. These same nursing homes for years failed to comply with recognized standards of care and regulations with respect to infectious diseases. Sadly, their noncompliance was exposed by COVID-19.
And for the final insult to families who lost loved ones due to nursing home noncompliance, many state legislatures bought the lies by the nursing home owners and operators, and their insurers, that this was all unavoidable, and they must have immunity from suits related to COVID. Shame on the legislators like in Ohio who bought into these lies and granted immunity from very legitimate negligence lawsuits.