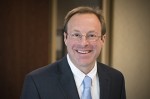 Jon Allison's Monday Blog
No doubt almost everyone is aware that Bill O'Reilly and Fox News parted ways last week following new allegations of sexual harassment. This happened less than a year after Fox News had to get rid of Roger Ailes for the same reason. The New York Times published an article on April 1 detailing a series of sexual harassment allegations against O'Reilly and how Fox News and its parent company repeatedly stood by O'Reilly and paid out tens of millions to settle with the women who complained. In fact, Fox News settled two of the sexual harassment cases against O'Reilly after Ailes left. It also extended O'Reilly's contract. Women at Fox News questioned whether the company was serious about creating a different culture as it had promised last year following the Ailes scandal. Those questions still remain.
What drove O'Reilly out was most likely dollars rather than a desire to do the right thing. A month ago, there were at least 30 nationally broadcast commercials each night on "The O'Reilly Factor." In the weeks following the article, most major brands withdrew all advertising dollars from the program.
For his part, O'Reilly (and Ailes for that matter) has denied all of the allegations. But consider this. The women who made the allegations against O'Reilly worked for him and/or appeared on his show. If there was a place to advance your career, his show was it. Yet many still complained, even though they feared it could ruin their careers.
The Ailes and O'Reilly fiascos should result in corporations taking the issue of sexual harassment more seriously. As an employment attorney I've consulted with many women who told me of sexual harassment but were concerned that if they complained they would suffer retaliation. Hopefully after these two high profile men were forced out, more women with legitimate complaints will be willing to come forward and more employers will address the concerns appropriately.
Bill O'Reilly Thrives at Fox News, Even as Harassment Settlements …
Why Was Bill O'Reilly Really Fired? – The Atlantic
Bill O'Reilly Is Forced Out at Fox News – The New York Times