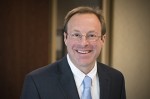 Mass firings of minorities at McDonald's
According to a lawsuit filed in federal court in Virginia last week, 10 workers at three McDonald's locations were terminated last May and told that they didn't fit the profile the new owner wanted at the stores.  Nine of the workers were African-American and one was Hispanic.  According to the lawsuit, managers said it was getting "too dark" in the restaurants and that they "need to get the ghetto out of the store."
Read more in this article.
Billy Reed's English only rule
Billy Reed's, a restaurant in Palm Springs, California, has forbidden employees from speaking Spanish to each other anywhere in the restaurant except when necessary on the cook line.  The owner, Billy Reed, says he posted a sign in the kitchen setting forth the rule because customers complained they were concerned employees speaking Spanish were talking about them.  According to employees, Reed has threatened to fire the first person heard speaking Spanish in violation of the rule.  The rule has yet to be challenged in court, but rules requiring employees to speak only English in the workplace must be reasonably necessary to the operation of the business.
This post goes in to greater detail.
Old Dominion loses disability trial to self-reporting alcoholic
Charles Grams was employed as a driver for approximately 5 years when he self-reported to his employer his alcoholism.  Grams met with a U.S. Department of Transportation-certified Substance Abuse Professional who told the company Gram would participate in out-patient treatment and then could be returned to work.  Instead, Old Dominion told Gram he would be offered a part-time dock worker position at half the pay and no benefits if one became available.  He was then terminated less than a month after self-reporting.  A jury last week found this violated disability laws and awarded approximately $120,000 in lost wages.
See this article for more information.
The question of whether obesity should be considered a disability requiring workplace protections. 
Last month the European Court of Justice made a landmark decision mandating accommodations for obese workers such as the provision of larger seats, special parking spaces and other accommodations.  In the US obesity can likewise qualify as a disability.  There is, however, a great deal of resistance in the general public to the idea of obesity being considered a disability, including among physicians.  Of 2,238 physicians asked whether they agreed with the European Court's ruling, 88% said no. Read more here.