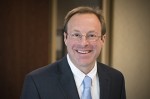 Sometimes Sex Discrimination Goes the Other Way
Ruby Tuesday was sued earlier this month for sex discrimination because it hired only women for summer positions at its location in Park City, Utah in 2013.  According to the suit, Ruby Tuesday posted an internal announcement across 10 states for temporary summer positions in Park City and explicitly stated that only women would be considered for the positions.  In fact, no men were hired.  Housing was provided to the applicants selected and there were apparently concerns about providing housing to both men and women in close proximity.  For more information read this article.
Fear of the Flu Shot
A Rite Aid pharmacist in upstate New York won a $2.6 million dollar verdict in a disability case after being terminated for refusing flu vaccination training.  The pharmacist suffers from trypanophobia, a fear of needles.  He told Rite Aid that this fear prevented him from attending training and he requested an accommodation.  Instead, he was terminated.  This post goes in to greater detail.
You're 62, You're Fired
The Equal Employment Opportunity Commission sued Stack Bros. Mechanical Contractors, Inc., a major heating and plumbing contractor in northern Wisconsin and northern Minnesota, last week for violating federal laws against age discrimination by terminating two workers when they turned 62 and by retaliating against one of the workers when she complained about the termination plan.  According to the lawsuit, the employees complained that the plan to terminate them was illegal.  After one employee turned 62 and was terminated in February 2014, the other was denied a raise, demoted and had her hours cut, prior to being terminated when she turned 62 in September 2014.   This press release goes into further detail.
Devil in the Details
A Christian man was awarded $150,000 in a religious discrimination lawsuit in West Virginia earlier this month after being forced to resign because he wouldn't submit to a biometric hand-scanner that tracked time and attendance.  He argued that the scanner would give him the mark of the beast and that his religious beliefs should be accommodated by using an alternate method for tracking time and attendance.  He pointed to two other employees who were not made to use the scanner because they had missing fingers.  Read more here. Or, if you think you might have a case, contact our Cincinnati employment lawyers today to schedule a free case evaluation.