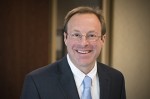 Another Story Of Corporate Greed
Last week a jury in New Orleans found an Alabama-based ship repair company, Signal, guilty of labor trafficking, fraud, racketeering and discrimination and ordered it to pay 12 million dollars to five Indian men who agreed to come to the United States in 2005 to repair oil rigs and facilities after Hurricane Katrina.  Signal recruited approximately 500 workers from India to save on the cost of hiring US workers (approximately 8 million in savings).  It promised them a better life, including good jobs and permanent US residency for their families.  It did not live up to either promise and instead forced them to work under inhumane conditions.  When some of the men complained, the company attempted to have them deported.  Co-defendants, a New Orleans lawyer and an Indian recruiting company, were ordered to pay $915,000 each for their respective roles.  A number of related lawsuits are pending.  To find out more, see this article.
Sexist Practices In The Air
Qatar Airways, the world's 10th largest air carrier, still maintains rules for its female flight attendants similar to the type of policies that were outlawed in the United States half a century ago.  According to the Washington Post, female flight attendants must be single to be hired and stay single for 5 years.  They have to ask permission to get married.  They can be terminated for being pregnant and must advise the airline if they become pregnant.  Other airlines around the world continue to engage in similar practices, including holding swimsuit competitions for female flight attendants.  This post goes in to more detail.
Hospitals Refusing To Acknowledge Injuries To Their Own Nurses
If you've tuned in to NPR this month you may have heard accounts of injured nurses and their employers' responses to those injuries.  According to NPR, hospitals around the country are all too often refusing to acknowledge injuries to nurses caused by lifting and moving patients.  State laws require companies to pay workers' compensation to support employees injured on the job while they're missing work and their paychecks.  One example of that not happening is the case of Terry Cawthorn and Mission Hospital in Asheville, North Carolina.  Cawthorn was a nurse at Mission for more than 20 years when she hurt her back trying to move a patient.  Mission refused to help Cawthorn.  The hospital's own medical staff determined she was hurt moving patients.  The hospital, however, took the position that she hurt her back lifting a dinner casserole out of her oven.  Mission hospital then terminated Cawthorn as a result of her injury saying that she was no longer fit to work.  The termination letter was delivered to her in her hospital bed 2 days after her surgery, thereby saving the money for postage.
Hospital To Nurses: Your Injuries Are Not Our Problem