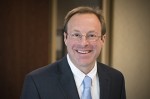 Monday Blog
Last week a Lowe's Home Improvement delivery driver in Danville, Virginia was told he could not make a delivery because he is African-American and the customer did not want a black person on her property.
Marcus Bradley has been employed with Lowe's for 11 years.  He and Alex Brooks, a long-time coworker who makes deliveries with Bradley, were in their truck on the way to make the delivery when their manager called and told them to come back.  Their manager told them that the customer had given specific instructions that she didn't want a black employee making the delivery.  Both were shocked, but they turned the truck around and went back.  Brooks, who is white, refused to get back in the truck and make the delivery without Bradley.  Another white driver made the delivery.
Upon learning of the situation, Lowe's terminated the manager involved and apologized to its employees.  Lowe's also issued a statement saying "Under no circumstances should a discriminatory delivery request be honored as it is inconsistent with our diversity and inclusion core values and the request should have been refused."  The homeowner who made the request said "I got a right to have whatever I want and that's it," and "I don't feel bad about nothing."
Even where a company has policies against discrimination, managers still make discriminatory employment decisions.  Follow this link to read more.
14-Year Employee Terminated After Background Check Reveals 1990 Misdemeanor
BMW is going to trial soon on the issue of whether it violated employment discrimination laws when it used criminal background checks at its Greer, South Carolina plant that had a disparate impact on African-Americans.  The background checks were completed in 2008.  After reviewing the background checks 88 employees lost their jobs.  70 were African-American and many had been employed for years.  One was terminated after 14 years of employment because her background check revealed a misdemeanor from 1990 with a fine of $137.
Additional information can be found here.