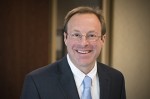 Monday Blog
In my most recent blog, I described a problem with Ohio law that has a significant negative impact on low-wage workers and prevents many of them from realizing the promises of state laws prohibiting employment discrimination. Low-wage workers attempting to use federal law to confront discrimination face similar barriers. So how about some good news?
There is a new nonprofit in Cincinnati dedicated to advocating for the rights of low-wage workers – The Cincinnati Workers' Rights Project. The mission of the Cincinnati Workers' Rights Project is to advocate for low-wage workers, to educate them regarding their rights and to provide pro-bono advice to workers who have been terminated from their jobs.
The Project advocates for low-wage workers in multiple ways, including promoting social and political change that will improve the lives of low-wage workers. Its primary focus is on educating individuals via pro-bono 30-60 minute post-termination consultations with the Legal Director, law students working under the direction of the Legal Director, or volunteer attorneys. The Project also offers preliminary representation and referrals to volunteer attorneys in appropriate cases.
Follow this link to the Cincinnati Workers' Rights Project's website. You can reach its Executive Director/Legal Director, Ann Koize Wittenauer, at 513-592-2318 or via email at info@workersrightsproject.org.