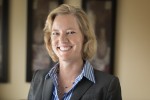 On July 7, 2019, the US Women's National Team (USWNT) made soccer history when they defeated The Netherlands to claim their fourth Women's World Cup title. As we noted in our June 27 Blog post, the USWNT had been fighting not only to once again claim victory in the World Cup championship, but also for equal pay from their employer, the US Soccer Federation. See our Blog US Women's Soccer Team Fights for Equal Pay for Equal (or Better) Play.
In March, 28 members of the USWNT filed a lawsuit against the U.S. Soccer Federation accusing U.S. Soccer of "institutionalized gender discrimination," a violation of the Equal Pay Act and the Civil Rights Act. In their lawsuit, the USWNT alleges they receive far less money than the U.S. men's team despite producing superior results and generating more revue for the U.S. Soccer federation. As the World Cup got underway, the USWNT players and the US Soccer Federation agreed to mediation, signaling that the parties may be trying to work out a solution.
The USWNT is shining a spotlight on the issue of equal pay for equal work and thanks to their efforts, the issue is receiving the attention of congressional leaders. Congressional leaders and team supporters are calling on the US Soccer Federation to end the pay disparity between the men's and women's teams. Soccer fans throughout the country literally greeted the USWNT on their victory tour with chants of "Equal Pay." More than 50 members of Congress have written to the U.S. Soccer Federation demanding to know why, despite all their success, players on the U.S. women's team are still receiving inferior wages, working conditions, and investment. On July 9, 2019, West Virginia Senator Joe Manchin introduced a bill in the U.S. Senate which would prohibit the use of federal funds for the 2026 Men's World Cup, to be hosted throughout North America, including several U.S. cities, unless the United States Soccer Federation provides equitable pay to both the Women's and Men's national teams. See Manchin's proposed bill.
Research shows that leveling pay between men and women has economic benefits including reducing the poverty rate among working women by half, increasing women's participation in the job market, and adding billions to the U.S. economy. Closing the gender pay gap is important not just for the World Cup champions, but for working women throughout the Country.