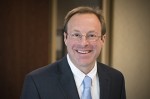 According to a lawsuit filed earlier this month in the United States District Court for the Western District of Kentucky, Zoo Printing terminated two of its employees from its Louisville facility for being HIV-positive in violation of the Americans with Disabilities Act. According to the suit, one plaintiff, who had been employed for approximately one month as a boxer, and who was able to perform all of the essential functions of his job, was terminated shortly after requesting a shift change so that he could make an appointment for HIV treatment. A second plaintiff, who worked in human resources, was terminated two weeks after submitting insurance paperwork which showed that he was undergoing HIV treatment. The second plaintiff had also recently complained that he was concerned that Zoo Printing was discriminating against individuals with disabilities following the termination of the first plaintiff.
Subway Restaurants is accused of having done the same thing at its location in Sheridan, Indiana. An HIV-positive employee told his manager in confidence of his diagnosis. That manager passed the news up to her boss and, shortly after the disclosure, the employee was told that he was going to be let go because he was a liability to the company despite the fact that he was a good worker and capable of performing all of the essential functions of his job. A lawsuit challenging that termination is now pending in the United States District Court for the Southern District of Indiana.
We'll see how these two cases play out in court.
Zoo Printing (Louisville Printing Firm) and Subway Restaurants