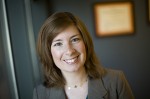 Each state has its own laws impacting workers' rights.  In the Tri-state, Ohio and Kentucky allow employees to pursue state law discrimination claims in court in front of a jury, while Indiana employees must pursue their state law discrimination claims through the civil and human rights commissions created by statute and are not afforded a jury trial.  However, most employees may still pursue discrimination claims in federal court under the federal anti-discrimination statutes.  Because federal laws do not exist to protect workers who suffer workplace injuries, these workers' rights will vary based on where they live.
Employees who suffer workplace injuries cannot pursue claims against their employers outside of workers' compensation benefit programs.  Because Congress permits each state to determine its own workers' compensation benefits, with no federal minimums, workers who live across state lines can experience vastly different outcomes for the same injury.  For example, in the Tri-state, a worker who loses an arm in Kentucky may recover $402,277 in benefits, but workers in Indiana and Ohio can recover only $202,050 and $193,950 respectively.  Although these states are above the national average, many states are outrageously low.  Benefits in Alabama, for example, max out at just $48,840.
States use a "schedule of benefits," to determine how much a worker can recover following a work-place injury.  More often than not, these "schedules" are based on political bargains struck decades ago, instead of on medical wisdom and economic analysis.
ProPublica and NPR found that employers are paying the lowest rates for workers' compensation benefits than at any time since the 1970s, yet, states continue to reduce benefits, often citing the need to compete with neighboring states and be more attractive to business.  As a result, taxpayers (through programs like Social Security and Medicaid) and the injured workers are forced to subsidize the lost income and medical costs.
Read more in this article. Or if you think you might have a case, contact a Cincinnati employment lawyer for a free case evaluation today.