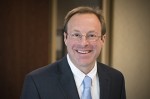 A Second Chance
Last week "The New Jersey Opportunity to Compete Act" took effect.  It forbids employers with 15 or more employees from asking job applicants about criminal histories on job applications and during initial interviews.  The rationale is that employers ought to be objectively evaluating candidates before potentially being swayed by any criminal history.
According to a recent New York Times/CBS News/Kaiser Family Foundation poll, men with criminal records account for about 34 percent of all nonworking men ages 25 to 54.  70 million Americans have arrests or criminal convictions.  Employers have easier access to criminal records than ever before afforded by modern technology and many use the available information to screen out applicants on that basis alone.  Even individuals with arrests or minor convictions that occurred in the distant past have trouble finding work.  Unemployment rates for persons with criminal records has become a problem not just for those persons, but for the labor market as a whole.
Hawaii was the first state to pass legislation to address this issue back in 1998.  Recently, the "ban the box" movement has gained momentum.  14 states and nearly 100 cities have adopted the policy.  Big companies like Walmart and Target have removed the conviction question from their initial job applications.
New Jersey Governor Chris Christie when signing "The New Jersey Opportunity to Complete Act" said "everyone deserves a second chance."
For more on the "ban the box" movement see the articles below . . .
New York Times, On Point, New York Times.
Retaliation Claims Still The Most Common
Retaliation is still the claim most often made in charges filed with the Equal Employment Opportunity Commission.  42.8 % of the charges filed in 2014 contained a charge of retaliation.  Retaliation occurs when an employee engages in protected activity (for example making a sexual harassment complaint), the employer takes some adverse job action against the complaining employee, and there is a causal connection between the protected activity and the adverse job action.  It is generally easier for an employee to recognize retaliation versus discrimination when it occurs.  Retaliation claims are typically easier to prove as well.  This article goes into greater detail on retaliation.