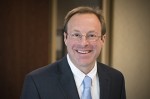 Monday Blog
Last week a group of four former store detectives filed a class-action lawsuit against CVS alleging that it directed them to racially profile African-American and Hispanic customers and then retaliated against the detectives when they complained that the practice was discriminatory.  The plaintiffs say that two loss-prevention supervisors for the Manhattan and Queens store locations on a regular basis told the detectives to profile African-American and Hispanic customers because they were the ones who were always the thieves.  After complaining to superiors, the plaintiffs say they were subjected to false criticism of their performance.  Three of the plaintiffs were then terminated earlier this year while one was terminated before that.  One of the attorneys for the plaintiffs said that, while there have been profiling cases filed by customers, "this is the first time a group of employees has banded together to provide an inside account and expose the blatant racial profiling policy at one of the largest retailers in the world."
Find more information here.
The Expectation That Dads Prioritize Work
Josh Levs was the fatherhood reporter for CNN in the summer of 2013 when his wife gave birth prematurely while suffering from a severe pregnancy complication.  Months prior to the premature birth of his daughter he had requested 10 weeks of paid leave.  At the time CNN offered 10 weeks of paid leave under CNN's leave policies.  He found out that the 10 weeks of leave only applied to men in cases of adoption or a surrogate birth.  He asked if CNN would change the policy.  He was told no 11 days after the premature birth of his daughter.  Instead, when his family needed him most, he got 2 weeks of leave which was at that point used up.  He filed an EEOC complaint which is not yet resolved.  CNN has, however, changed its policy.  Read this article for more details.