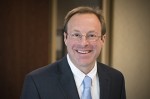 Monday Blog
A security officer for Arizona State Mental Hospital was sexually harassed for years and retaliated against after making numerous complaints about the harassment.
Beginning in 2009, the victim was subjected to a work environment permeated by unwelcome, offensive sexual remarks, sexual messages, pornographic text videos, and aggressive physical contacts and gestures.

For example, one of her supervisors, Sergeant Moreno, sent a series of inappropriate telephonic communications, including pornographic videos of group anal sex.  He also sent pictures of himself and asked the victim to send back pictures of herself.  He repeatedly asked to kiss her, violently bumped into her, invaded her personal space, and touched her inappropriately.
She complained in November 2009 and a number of times after that to her superiors and human resources personnel.  She asked that Moreno be directed to stay away from her or be transferred.  Instead, he remained her supervisor and retaliated.  Other supervisors and employees were complicit in the harassment and retaliation.
The victim was subjected to unwarranted discipline, less desirable job assignments, and verbal and physical intimidation.  One hospital employee even told the victim there would be a hit put out on her for her complaints.

The victim filed charges with the Equal Employment Opportunity Commission in April and July 2010.  After investigating, the EEOC found in 2011 that the victim had been sexually harassed and retaliated against.  Still, nothing changed.  In fact, Moreno continued to supervise the victim.
A federal lawsuit was filed in 2012.  Finally, after years of internal and external complaints, egregious sexual harassment, and retaliation, the state settled the case for $250,000 plus legal fees.  Moreno was terminated, but not for sexual harassment.  Rather, he was terminated for downloading pornography at work and other misconduct unrelated to the sexual harassment.

When the state was asked for any documents related to any investigation into the victim's numerous complaints over the years, the response was they couldn't locate anything.  A number of high-ranking officials were placed on administrative leave, including the health department director, state hospital CEO, and the health department's lead attorney.  Read more here.