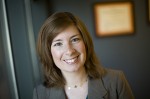 Sky Analytics, who provides spend management software to corporate legal departments, released its first ever gender study using actual billing records from law firms. The study, along with a National Association of Women Lawyers study on gender biases in the legal profession, highlights the pay disparity between men and women.
According to the studies, female partners in larger law firms bill an average of 10% less per hour for their services than their male counterparts. In smaller firms, the difference is more significant with female partners billing 12% less than males per hour. Even female associates bill $27.00 less per hour on average than their male colleagues, despite being in a junior lawyer position where pay is based upon the number of practice years as opposed to how many hours they bill. Moreover, despite females making up one-third of the lawyers and judges in this country, women make up only 17% of equity partners with ownership stakes at the 200 top-grossing U.S. law firms. Women are also underrepresented in management roles and on powerful decision making committees within firms.
While it may not be surprising that women are still missing from the corner offices of the top U.S. law firms, just like they are in the Fortune 1000 companies in the U.S., considering that lawyers are in the profession of upholding, defending and understanding the laws, one would hope the legal profession would be better at recognizing gender biases.
Currently fifty percent of the equity partners in Freking & Betz are female.
For more information see:
Female Lawyers Still Battle Gender Bias by Jennifer Smith of the Wall Street Journal. Published May 4, 2014.
Study: Gender Disparity in Billing Rates by The National Association of Legal Fee Analysis.