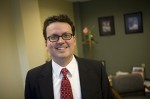 The Equal Employment Opportunity Commission ("EEOC") recently issued new and updated enforcement guidance on pregnancy discrimination for the first time since 1983.   Congress enacted the Pregnancy Discrimination Act ("PDA") in 1978 as amendment to Title VII of the Civil Rights Act of 1964.  The PDA clarified that discrimination based on pregnancy, childbirth, or related medical conditions is a form of sex discrimination prohibited by Title VII.  According to the EEOC, there has been a substantial increase in charges alleging pregnancy discrimination since the PDA was enacted, disproportionate to the rate of women in the workplace.  The EEOC has included pregnancy discrimination as a national enforcement priority through 2016 and has filed more than 260 pregnancy discrimination cases between 2002 and 2012.
The new guidance was issued to update prior guidance in light of legal developments over the past 30 years.  A potentially significant development with application to the PDA, according to the EEOC guidance, are the 2008 amendments to the Americans with Disabilities Act.  The amendments made it much easier for employees to show that an impairment is a disability even for temporary conditions.  Pregnancy is not a disability, but pregnancy related conditions, such as gestational diabetes, may be covered disabilities, even if temporary according to the guidance.
Interestingly, just days before issuing the guidance, the United States Supreme Court declared it will review a pregnancy and disability case out of United States Court of Appeals for the Fourth Circuit. In Young v United Parcel Service, Inc., Young argued and the Fourth Circuit Court rejected that UPS' enforcement of a policy of denying light duty to all employees except for those with an on-the-job injury or a disability under the ADA, violated the PDA.  This conclusion appears to be at odds with EEOC's guidance which states an employer "may not deny light duty to a pregnant worker based on a policy that limits light duty to employees with on-the-job injuries."  Some observers even thought that the Supreme Court's decision to review the Young case might cause the EEOC to delay issuing its guidance.