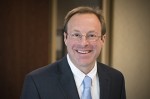 Employers are responsible for ensuring a harassment-free workplace for their employees regardless of whether the harasser is a supervisor, a co-worker or a customer.
In May, 2014, a national grocery chain, Fred Meyer Stores, Inc., agreed to pay $487,500 to seven employees in Oregon to resolve a sexual harassment lawsuit filed in Federal District Court (EEOC v. Fred Meyer Stores, Inc., Civil Number 3:11-CV-00832-HA).  The company also agreed to rewrite its policies and train its employees with respect to sexual harassment.
According to the lawsuit, female employees at the Oak Grove store in Milwaukie, Oregon were sexually harassed by the same customer since 2007.  The harassing customer visited the store daily and engaged in conduct including making sexual comments, grabbing employees, touching their breasts, and pulling one onto his lap.  The female employees reported feeling terrorized at work and stressed worrying about what would happen when this customer was in the store.
Multiple female employees complained repeatedly and there was even security video evidence of the man grabbing an employee.  Still nothing was done to stop the conduct.  Instead, employees were told the harassing customer would not be banned from the store unless security personally witnessed the harassing conduct.  As a result, the harassment went on for years until the employees took their case to court.
The case settled just one month prior to going to trial.  This was the second settlement of a sexual harassment claim for Fred Meyer in just 5 years.  Fred Meyer is a nationwide grocery chain and a wholly owned subsidiary of the Kroger Company, one of the five largest retailers in the world.
Federal law prohibits sexual harassment and requires employers to take prompt action to investigate and stop harassing conduct after receiving a complaint.