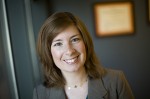 CNBC reported this week that Joel Gascoigne, the founder of Buffer – a 13 employee social media publishing company – publishes the salaries of his employees within his organization. While Gascoigne believes that publishing the salaries of his employees encourages trust, responsibility and fairness, Chris Charman, director of reward and talent management at professional services company Towers Watson, warns that doing so "carries a lot of risks."
Perhaps the risks Charman referred to relate to the consequences a company could face if it was not following the Equal Pay Act or the Lilly Ledbetter Fair Pay Act. For years Lilly Ledbetter did not know that Goodyear paid her significantly less than her male coworkers because Goodyear's policies prohibited employees from discussing their salaries. A policy of pay transparency would allow for a female employee, like Ledbetter, to know immediately if the company had a discriminatory pay policy. Thus, employers with transparency in pay policies will have a strong incentive to eliminate any discriminatory compensation practices.
Read more about transparent pay policies in the article here.