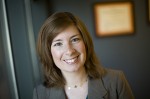 During the 130th General Assembly Regular Session 2013-2014, Ohio Representative Sandra Williams (D-Cleveland) introduced House Bill 235, which would prohibit an employer from including any questions about the applicant's criminal convictions in job applications.  However, the proposed bill does not prohibit employers from conducting background checks.  Representative Williams previously proposed similar legislation in the last legislature.  (HB 230)
Read About the Bill and Language of Proposed HB 235
Agencies such as the National Employment Law Project (NELP) and the Equal Employment Opportunity Commission (EEOC) have advocated for years against using criminal convictions as a barrier to employment for millions of Americans.  In 2011, NELP released a report entitled 65 Million "Need Not Apply" in which they conducted a survey of online job advertisements and found that both major and small employers "routinely deny people with criminal records any opportunity to establish their job qualifications."
NELP's Website and NELP Report: 65 Million "Need Not Apply"
Individuals who suspect they have been denied jobs or promotions, or have been discharged because of their criminal records should review the EEOC guidelines which include the warning that "an employer's neutral policy (e.g., excluding applicants from employment based on certain criminal conduct) may disproportionately impact some individuals protected under Title VII" as national data often supports the finding that individuals within a certain race or national origin may be disparately impacted by criminal record exclusions.
EEOC Guidelines for Arrests & Convictions
Jim Evans, a human resources consultant, published an article titled "EEOC's guidance on criminal background checks questioned" detailing the controversy surrounding the guidelines.  Read the article here.