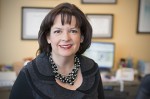 April 9, 2013 marked this year's "National Equal Pay Day" which symbolically marks the day in 2013 women must work to in order to earn what her male counterparts earned in 2012.
When the Equal Pay Act was passed by John F. Kennedy fifty years ago, women made 59 cents for every dollar a man earned.  In 2013, women have gained ground in paycheck equality but still only bring home 77 cents for every dollar male workers make.  The pay disparity does vary across industry.  PolitiFact, a fact checking website, reports that female computer programmers, for instance, make 95 cents for every dollar a male colleague makes.  A female personal financial advisor makes only 58 cents for every dollar her male counterpart earns.  Even when pay studies adjust for factors such as industry, education and seniority, a difference in pay between female workers and male workers stubbornly persists.  In 2012, Bloomberg analyzed 2010 census bureau data and determined that out of 265 industries, women fared better in terms of pay in only one, the service worker category.
President Obama, whose first law signed in office was the Lily Ledbetter Equal Pay Act which extended the time frame for filing equal pay lawsuits, issued a Presidential Proclamation stating, in part, "To grow our middle class and spur progress in the years ahead, we need to address longstanding inequity that keeps women from earning a living equal to their efforts. That is why I have made pay equity a top priority — from signing the Lilly Ledbetter Fair Pay Act days after I took office to cracking down on equal pay law violations wherever they occur. And to back our belief in equality with the weight of law, I continue to call on the Congress to pass the Paycheck Fairness Act."
The Paycheck Fairness Act would expand the Equal Pay Act to close loopholes and allow employees to lift the wage shroud of secrecy and share salary information with their coworkers. It would also require employers to show that pay disparities between their male and female employees are related to job performance, not gender.  The legislation has been introduced numerous times in Congress, but has failed to pass.  Hopefully, our daughters won't mark the 75th anniversary of the Equal Pay Act still facing wage inequity in the workplace.