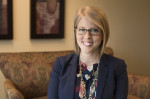 The coronavirus pandemic has had a massive impact on unemployment rates across the country. Last month, the unemployment rate in Ohio was a little over 4%. While unemployment numbers have not yet been released for March, it is expected that the unemployment rate in Ohio could reach 20% or more.
Ordinarily, employees are eligible for unemployment benefits if they are laid off or if they are fired without a good reason. Unemployment benefits continue to be available for employees in those situations. If you are laid off for any reason, including the coronavirus pandemic, you should apply for benefits.
In addition, as a result of the pandemic, Ohio Governor Mike DeWine has signed an executive order that makes unemployment benefits available to even more people. The federal government has also recently passed the CARES Act, which extends unemployment benefits to most people who are out of work due to the coronavirus pandemic.
Governor DeWine's Executive Order
Ordinarily, employees must wait one week following their termination/layoff to collect unemployment benefits. But Governor DeWine's order states that this waiting period will be waived during the coronavirus pandemic.
Additionally, if your employer, a medical professional, or a local health authority asks you to quarantine yourself because you have possibly been exposed to COVID-19 (the disease caused by the coronavirus), you are also eligible to collect unemployment benefits during the time you are quarantined.
These new rules are in effect now, and will last until Governor DeWine determines that Ohio is no longer experiencing a state of emergency.
CARES Act
Last week the federal government passed the CARES act, which provides significant relief to unemployed people. Under CARES, eligible workers will get an extra $600/week on top of the amount paid by the State of Ohio. For the first time, gig workers (like Uber drivers and Doordash deliverers), freelancers, independent contractors, and self-employed people will be eligible to collect unemployment benefits.
Under CARES, you can collect unemployment benefits if you are out of work because you are experiencing symptoms of COVID-19, have been diagnosed with COVID-19, or are caring for a family member who has COVID-19. You are also eligible if you are unable to work because your child's school or daycare has closed, or because you are caring for an elderly relative whose care facility has closed. People who were about to start a new job and now cannot work due to the pandemic are also covered.
Note, however, that neither Ohio law nor the new federal law cover employees who resign from their employment voluntarily because they are afraid of contracting the virus.
How to Apply for Benefits
Many more people are eligible for unemployment benefits than ever before. If you are out of work, you should apply for benefits even if you are not sure whether you are covered. While there are many factors that contribute to benefit eligibility, the Ohio Department of Job and Family Services, which processes unemployment claims in Ohio, can assist you in determining whether you are eligible. To file a claim online, visit https://unemployment.ohio.gov. To file a claim by phone, call 1-877-644-6562.
If you have questions about unemployment benefits, or if your claim has been denied and you need help, contact us. Our attorneys are staying up-to-date on these rapid changes to the law.