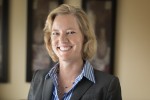 On March 22, 2020, in response to the COVID-19 global Pandemic, Ohio Governor Mike DeWine and Ohio Health Director Dr. Amy Acton issued Ohio's "Stay at Home Order" directing that all non-essential businesses be closed starting at 11:59 pm on Monday March 23, 2020.  Although this Order is slated end on April 6, 2020, Gov. DeWine indicated yesterday that the Order will likely be extended. The Order made mandatory many health and safety recommendations that the Governor had issued recently to combat Coronavirus in Ohio. The Order includes a list of the types of employers considered "Essential Business or Operations."
Law Firms are considered an Essential Business under Governor DeWine's Stay at Home Order. That means our law firm continues to operate during this crisis and is using technology to continue our mission of providing excellent legal services for our clients as Advocates for Working People. We are using phone and/or video conferences to meet with individuals who are seeking legal advice; conducting client meetings by phone and/or video; and participating in other legal proceedings like depositions and court appearances by phone or video where permitted by the courts. While many of us are working from home as recommended by the Governor's Order, we are staying connected to our office and legal resources.
The Ohio Stay at Home Order also requires Essential Businesses and Operations to follow safe workplace guidelines. If your workplace, like ours, is an Essential Business or Operation under the Order, and is still open, the Order requires that employers do the following:
a. Allow as many employees as possible to work from home by implementing policies in areas such as teleworking and video conferencing.
b. Actively encourage sick employees to stay home until they are free of fever (without the use of medication) for at least 72 hours (three full days) AND symptoms have improved for at least 72 hours AND at least seven days have passed since symptoms first began. Do not require a healthcare provider's note to validate the illness or return to work of employees sick with acute respiratory illness; healthcare provider offices and medical facilities may be extremely busy and not able to provide such documentation in a timely way.
c. Be sure that sick leave policies are up to date, flexible, and non-punitive to allow sick employees to stay home to care for themselves, children, or other family members. Consider encouraging employees to do a self-check each day to check if they have any COVID-19 symptoms (fever, cough, or shortness of breath).
d. Separate employees who appear to have acute respiratory illness symptoms from other employees and send them home immediately. Restrict their access to the business until they have recovered.
e. Provide protection supplies such as soap and water, hand sanitizer, tissues, and no-touch disposal receptacles for use by employees.
f. Frequently perform enhanced cleaning of commonly touched surfaces in the workplace, such as workstations, countertops, railings, door handles, and doorknobs. Provide disposable wipes so that commonly used surfaces can be wiped down by employees before each use.
For a copy of the Oho Stay at Home Order, click here.
The coronavirus pandemic, and its impact on employees, is changing quickly every day. Our attorneys are closely monitoring the situation and working hard to stay up-to-date on new developments in the law. For example, as we noted in a prior blog post, changes in the law under the Families First Coronavirus Response Act provides for emergency leave under the Family Medical Leave Act and the Emergency Paid Sick Leave Act for certain employees. See attorney Erin Heidrich's post here.  If your employment has been impacted by the coronavirus pandemic, we are here to help.