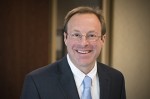 Jon Allison's Monday blog
In 2016, California and Massachusetts became the first two states to enact legislation preventing employers from asking job applicants about their salary history.  25 states and the District of Columbia are considering enacting similar legislation.  The reason is that employers' use of salary history in determining what to pay an employee has resulted in women being paid less than men on a widespread basis.
Last week NPR ran a story on this issue highlighting the experience of Aileen Rizo.  Rizo, after four years of employment with Fresno County, California as a math teaching consultant, learned that a newly hired male employee with less experience and less education had been hired in at about 20 percent more than she was being paid.  When she complained to Human Resources, she was told that her salary was based on previous pay at another job and that her salary would remain as is even though she was doing a good job, had more tenure with the employer, had more experience and had more education.
Rizo filed suit back in 2012 asserting a violation of the Equal Pay Act.  She won at the district court level but the Ninth Circuit Court of Appeals reversed the decision.  In the years after she filed suit, cities and states began looking into passing laws to prevent asking about salary history.  The ruling by the Ninth Circuit shows the need for such legislation.
Proposals Aim To Combat Discrimination Based On Salary History : NPR
Illegal in Massachusetts: Asking Your Salary in a Job Interview – The …