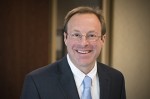 Jon Allison's Monday Blog
Last week I blogged about how the use of salary at a prior job to set starting salary at a new job often held down compensation for women throughout their careers.  This blog is about an individual win for equal pay that should result in fair pay for the remainder of the career of one woman, Joanna Smith.
Smith held a degree in civil engineering and over 5 years of experience when she was hired into an Engineer III position with Prince George's County in Maryland.  Smith attempted to negotiate a salary she believed was consistent with her education and experience, but the county refused.  Then just two weeks later it hired a male for another Engineer III position and paid him the higher salary he requested even though Smith and the male employee would be performing the same work.  The county was also paying a male in a lower position, Engineer II, more than Smith despite him having less experience and performing less complex duties.
Smith and the EEOC filed suit in 2015.  In March of this year the district court ruled that the county was, in fact, paying lower wages to Smith than to her male colleagues performing equal work in violation of the Equal Pay Act.  The county has now agreed to pay approximately $145,000 in back wages and other damages.  More importantly it agreed to raise Smith's salary by $24,723 annually which will put her on equal footing with her male counterparts going forward.  The county also agreed to hire a consultant to assist it in making sure its compensation policies and salary determinations are compliant with the Equal Pay Act.
Prince George's To Pay $145,402 And Increase Female Engineer's Salary To Settle EEOC Pay Bias Suit