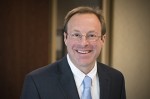 Jon Allison's Monday Blog
Last week the United States Court of Appeals for the Seventh Circuit overturned a lower court decision and ruled that a physical ability test used by the city of Chicago in hiring paramedics was discriminatory because it had a disparate impact on female applicants. Over the course of 10 years, 800 men and 300 women took the test. 98% of men passed while only 60% of women passed. The significantly lower passage rate for female applicants would not be problematic if the test actually measured ability to do the job. The Seventh Circuit found that it did not.
Rather, the test was significantly more difficult than the physical demands of the paramedic job. The Court found that the "lack of connection between real job skills and tested job skills is, in the end, fatal to Chicago's case. Thus, the plaintiffs should have prevailed on their Title VII disparate impact claims." While there is nothing wrong with using tests in the hiring process, employers should take care to use tests that actually measure the ability to do the job.