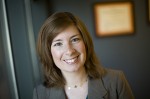 On March 31, 2016, five players from the U.S. Women's National Soccer team filed a complaint with the Equal Employment Opportunity Commission accusing the U.S. Soccer Federation of paying them less than their male counterparts in violation of the Equal Pay Act.
Carli Lloyd, Hope Solo, Alex Morgan, Megan Rapinoe and Becky Sauerbrunn, who are all members of the World Cup championship team, have unsuccessfully tried to negotiate for higher wages through their union. The fact that these players have a collective bargaining agreement, and subsequent memorandum of understanding may have an impact on their Equal Pay Act claims.
The pay disparity between the men's and women's teams is astounding. For example, each year, the U.S. men's and women's national teams are required to play a minimum of 20 friendly matches. The top five players from the men's team receive $406,000 in compensation on average per year for these games, compared to the top five women who receive only $72,000. For a World Cup victory, a male U.S. soccer player could earn $390,000, while Lloyd, for example, only earned $75,000 for last year's World Cup victory. Further, men on the U.S. team earn $69,000 for making the Word Cup roster, while the women only receive $15,000.
Although the men's World Cup generates more money globally than the women's event, the U.S. Soccer Federation has forecasted that the men's U.S. Soccer team will lose approximately $1 million in 2017, while the women's team will generate a profit of $5.2 million.
We will have to see whether the collective bargaining agreement and/or memorandum of understanding (in which the union agreed to this compensation) will impact the claims alleged by the five players, or if the U.S. Soccer Federation will come to an agreement with the players before either the EEOC or a court weighs in. For more information, read these articles from Forbes, The New York Times and NPR.