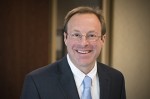 Jon Allison's Monday Blog
Amelia Boynton Robinson passed away last week at the age of 104.  She was one of the leaders of the voting rights movement that resulted in the passage of the Voting Rights Act in 1965.  Boynton Robinson had worked to register Southern African-American voters since the 1930s.  She ran for Congress in 1963.  She was the first African-American woman ever to do so.

She was an organizer of the march from Selma to Montgomery, Alabama to demand the right to vote.  On March 7, 1965, hundreds of African-Americans were marching and attempting to cross the Edmund Pettus Bridge in Selma.  There they were met by Alabama state troopers armed with tear gas, billy clubs and whips.
Boynton Robinson was near the front of the line.  She was knocked unconscious and hospitalized.  Nearly 20 others were hospitalized as well.  A photograph of Boynton Robinson following the attack appeared in newspapers and magazines around the world in 1965.  News coverage of "Bloody Sunday" was deemed instrumental in garnering support for the civil rights movement.

Just 5 months later, on Aug 6, 1965, President Lyndon B. Johnson signed the federal Voting Rights Act into law.  Boynton Robinson was a guest of honor at the signing.
This year marks the 50th anniversary of the passage of the Voting Rights Act.

Amelia Boynton Robinson, activist beaten on Selma bridge …
Amelia Boynton Robinson, civil rights matriarch, dies at 104
Amelia Boynton Robinson, a Pivotal Figure at the Selma …