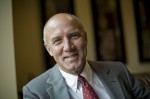 The United States Supreme Court opened its new term this week. Of importance to employees and employers, the Court will consider eight labor and employment law cases over the next nine months raising a variety of issues involving discrimination, pensions and benefits, wage and hour law, and federal employees' rights.
Just last week, the Court added two cases for review. One involves the issue of whether Abercrombie & Fitch Stores could lawfully reject a Muslim job applicant who wore a head scarf, after a Federal Court of Appeals denied the Equal Employment Opportunity Commission's claim of religious discrimination. The second case accepted by the Court last week involves a case under the Employee Retirement Income Security Act involving the "duty of prudence" held by Plan Fiduciaries.
Perhaps the most noteworthy case of the eight labor and employment law cases on the docket this term involves whether the EEOC's pre-suit efforts to settle discrimination charges under Title VII of the 1964 Civil Rights Act are subject to judicial review. A mining company argues that courts should have the authority to review the EEOC's settlement efforts. An appeals court had ruled that Title VII makes the settlement process confidential and leaves it to the Agency's discretion as to whether a proposed settlement is acceptable.