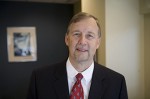 In 2012, Roadcheck inspections placed 22.4% of commercial vehicles and 3.9% of drivers out of service. This means that more than one in five trucks were taken off the road for safety violations so severe the truck and driver were not allowed to continue. This highlights the fact that despite comprehensive federal and state regulations, rogue companies and unqualified drivers still operate unsafe tractor-trailers on our highways. The 2013 Roadcheck for North America will be conducted on June 4-6, 2013.
Roadcheck is the largest commercial vehicle safety inspection program in the world, inspecting over 60,000 trucks or buses at 1,500 locations across North America during a 72 hour period.
For more information visit the Commercial Vehicle Safety Alliance website and its Roadcheck page.