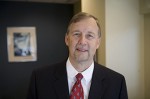 General Motors in the past year has recalled 2.6 million vehicles for a potentially fatal ignition switch design. For over a decade, GM executives and engineers were well aware that several makes and models had this flaw. An ignition switch design enabled the ignition key to slip out of run-mode when jostled causing the key to slip into accessory-mode. When this happened, the engine would shut off, disabling power steering, power brakes, and air bags.
In February, 2014, General Motors informed the National Highway Traffic Safety Administration (NHTSA) that it was recalling the following vehicles because of this ignition switch design defect:
2005 to 2010 Chevrolet Cobalt
2007 to 2010 Pontiac G-5
2003 to 2007 Saturn Ion
2006 to 2011 Chevrolet HHR
2006 to 2010 Pontiac Solstice
2007 to 2010 Saturn Sky
The events leading to the recall is yet another example of how trial lawyers serve the public interest. This recall may never have happened unless Attorney Lance Cooper of Marietta, GA had reported this design defect to the NHTSA. Mr. Cooper learned of the defect through documents obtained from GM in litigation brought on behalf of parents whose daughter died when her 2005 Cobalt shut down, forcing her into oncoming traffic, where another vehicle struck her. Documents showed that GM had known about the deadly effects since at least 2004.
Within a few weeks, NHTSA's inquiry had exposed a massive cover-up spanning more than a decade.  GM first acknowledged 13 deaths and 31 injuries, but since a victims compensation program was instituted in August, the program so far has approved 30 death claims and 61 injury claims. The program has received 1,580 claims for ignition switch related injuries.