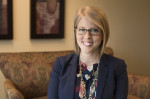 The coronavirus pandemic has impacted all aspects of life for people around the world. Employees understandably have questions about how the pandemic will impact their employment. The Equal Employment Opportunity Commission, the federal agency that enforces workplace discrimination laws, has issued guidance to help employees and employers navigate this unprecedented situation.
The Americans with Disabilities Act, which protects employees with disabilities, continues to apply during the pandemic. Employers must continue to offer reasonable accommodations to enable employees to perform the essential functions of their job. However, the ADA does not prohibit employers from complying with directives from public health authorities.
For instance, an employer may generally not make disability-related inquiries or conduct medical examinations of employees unless they are job-related and necessary to the employer's business. However, there are exceptions made for employees who present a "direct threat" to the health and safety of the workplace. The EEOC has said that COVID-19, the disease caused by the novel coronavirus, represents a "direct threat."
This means that employers may conduct medical examinations like taking an employee's temperature in order to comply with public health directives. They may also require employees to disclose if they are experiencing symptoms of COVID-19, such as fever, chills, cough, and shortness of breath. Employers may also send an employee home who has COVID-19 or shows symptoms of COVID-19, and require an employee to show that they are fit for duty before returning to work.
Employers may also implement reasonable infection-control practices during a pandemic, such as requiring hand washing, disinfecting, and working from home.
However, even in a pandemic, employers may not base employment decisions upon subjective perceptions or irrational fears that an employee may pose a direct threat. For instance, an employer could not terminate an employee or rescind an employment offer based solely upon a medical condition that puts an employee at increased risk from COVID-19, absent some indication that the employee is actually suffering from COVID-19.
Employers must continue to provide reasonable accommodations to employees that are unrelated to the pandemic. An employer also may not base employment decisions on other protected characteristics, such as age, race, religion, or sex.
The coronavirus pandemic, and its impact on employees, evolves every day. Our attorneys are closely monitoring the situation and staying up-to-date on new developments in the law. If your employment has been impacted by the coronavirus pandemic, we are here to help.