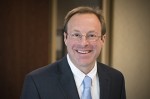 Jon Allison's Monday Blog
A week ago, Tammy Cagle, a former clinical social worker who worked in a drug court in Massachusetts, filed a federal lawsuit against Judge Thomas Estes, accusing him of forcing her to perform sex acts on him in chambers. The suit also alleges that, when she tried to get the conduct to stop, he told her things would be worse for her if anyone found out.
Allegations of this type are serious in any workplace, but particularly so when they involve the conduct of a judge who has to rule on cases of sexual misconduct. As it turns out, this judge was the subject of criticism over prior rulings involving sexual misconduct. In the case of a star athlete who admitted to assaulting two unconscious women at a party, the judge ordered probation. In the case of a girls' basketball coach accused of masturbating in a mall, the judge decided not to order an ankle bracelet as a condition of bail.
Estes has been on administrative assignment since last summer when the allegations first came to light. He was appointed in 2014 and was on the bench for three years prior to his removal.

Sexual misconduct claim against Judge Thomas Estes 'damaged …
Embattled judge in western Mass. town of Belchertown faces sex …
Lawsuit accuses judge of forcing social worker to perform sex acts …