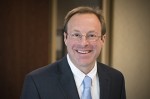 Jon Allison's Monday Blog
Tom Brady and Peyton Manning are historical figures in the NFL and the game yesterday was another good one. Last week though, a woman made history in the NFL. Kathryn Smith became the first woman to hold a full-time coaching position in the NFL. The Buffalo Bills hired her as a special teams coach. Smith began her NFL career as an intern with the New York Jets in 2003. She has spent the last 7 years working with Bills and former Jets head coach Rex Ryan. Ryan said Smith "deserves this promotion based on her knowledge and strong commitment." Women broke into the full-time coaching ranks in the NBA in 2014.
Kathryn Smith Makes History As NFL's First Female Full-Time Coach
Failing To Identify Gifted African-American Students
In previous weeks I've written about various social-science research studies. Here's another one. A recent national study found that African-American students are put on a gifted track at a much lower rate than white students who have comparable test scores. The researchers in this study looked only at schools with gifted programs so their findings can't be accounted for by where kids go to school. The researchers found one factor that eliminated the disparity in being identified as gifted – whether the teacher was African-American. The study found that teachers who are not African-American identify African-American students as gifted in reading 2.1 percent of the time compared to 6.2 percent of the time for white students. African-American teachers identify African-American and white students as gifted at the same rate – 6.2 percent of the time. The researchers say that they can't tell from their study what is causing the disparity. Further study is needed.
To Be Young, 'Gifted' And Black, It Helps To Have A Black Teacher