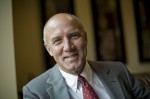 The United States Equal Employment Opportunity Commission has entered into a landmark lawsuit settlement with a nursing and rehabilitation center in Corning, New York.  The settlement is significant because it arose out of a claim that the employer violated the Genetic Information Nondiscrimination Act (GINA) passed by Congress in 2008 and it prevents employers from requesting genetic information or making employment decisions based on genetic information.
In the lawsuit filed by the EEOC, it alleged that Founders Pavilion requested family medical history as part of its post offer, pre-employment medical exams of applicants.  The EEOC also claimed that Founders fired a couple of employees (who were perceived to be disabled) and used pregnancy to deprive several other women of work.
For a more complete description, read about the lawsuit.