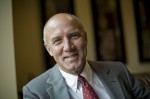 The good news for employers is that the overall number of charges filed with the Equal Employment Opportunity Commission decreased in fiscal 2013.  The number of charges filed decreased by 5.7%.
However, retaliation charges continued to represent the most frequent allegation, according to a report issued on Wednesday, February 5.  According to the EEOC, 38,539 retaliation charges were brought in fiscal 2013.  This number accounted for 31% of all charges and represented an increase of 1.9% from the year ending September 20, 2012.
The increase in retaliation charges reflects the growing education in workforces.  More often, employees now realize that retaliatory treatment after they have engaged in protected activity is protected by law.
For more information on EEOC charges click here.