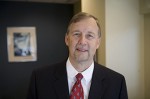 Big trucks, truckers, and trucking companies are subject to numerous federal and state safety regulations. The Federal Motor Carrier Safety Administration regulations apply to any commercial vehicle over 10,001 lbs. engaged in interstate commerce. These same regulations, which have been adopted in Ohio and most states, are also applicable to intrastate commerce. The trucking and logistics industry is highly regulated because big truck crashes often result in fatalities or permanent, horrible injuries.
The trucking and logistics industry is also quite competitive. Any experienced trucker will verify that trucking company managers and dispatchers often pressure the trucker to get a load to a destination by a certain date and time that guarantees the trucker must violate mandated hours of service regulations and speed limits. When big trucks are traveling at an excessive speed, and with a driver who is fatigued, it's a recipe for disaster for the trucker and other motorists.
In order to protect truckers who say no to their employers that want them to violate safety regulations, the federal law The Surface Transportation Assistance Act of 1982 was passed. Section 405 of this Act protects drivers, mechanics, freight handlers, and certain other employees in the transportation industry from retaliation from their employer when reporting safety violations.
If you as a trucker are considering reporting unsafe practices by your employer, or you have done so and have experienced retaliation, consider phoning Freking & Betz at 513-721-1975 to schedule a consultation with an employment attorney in Cincinnati, Ohio.